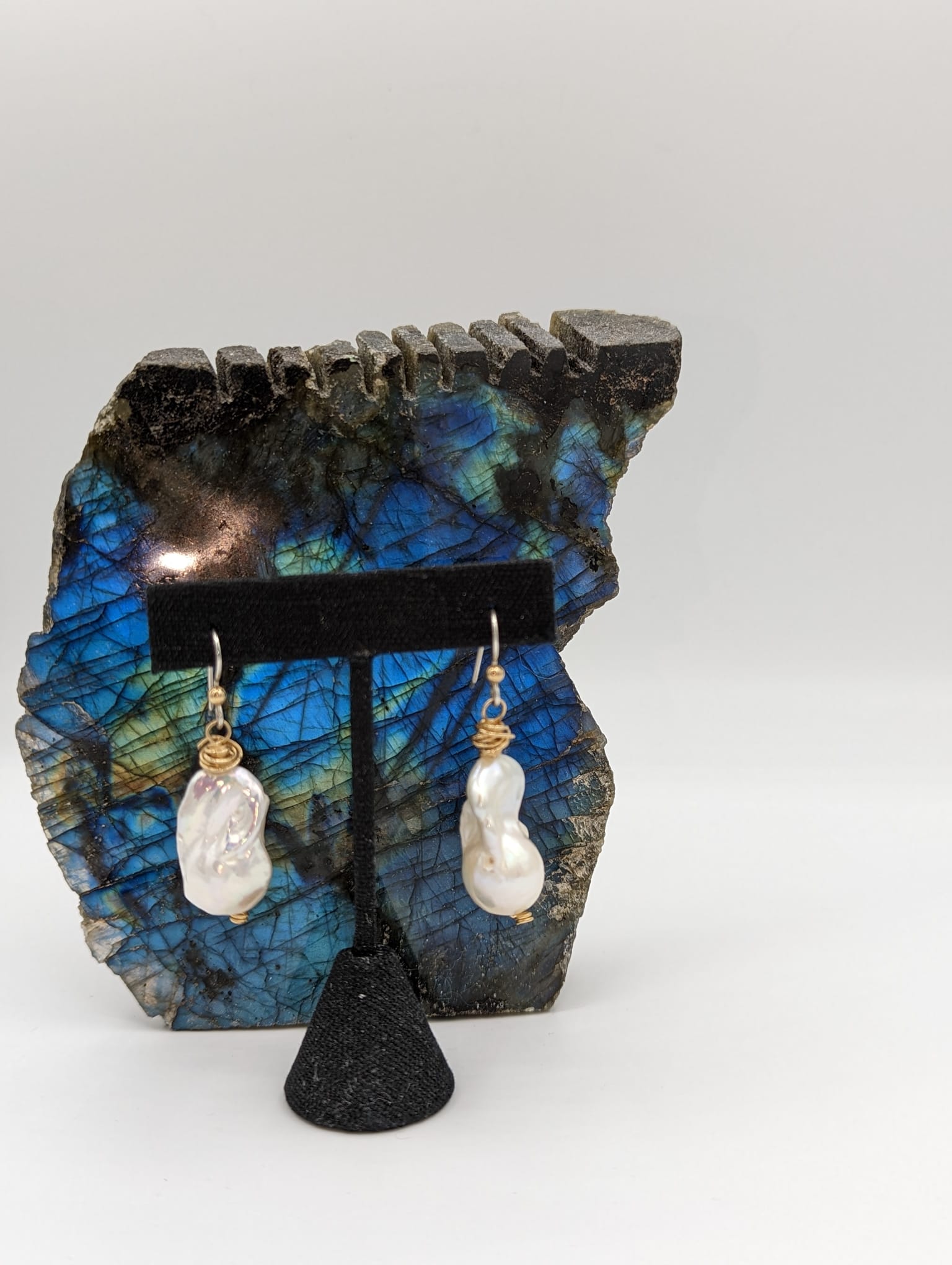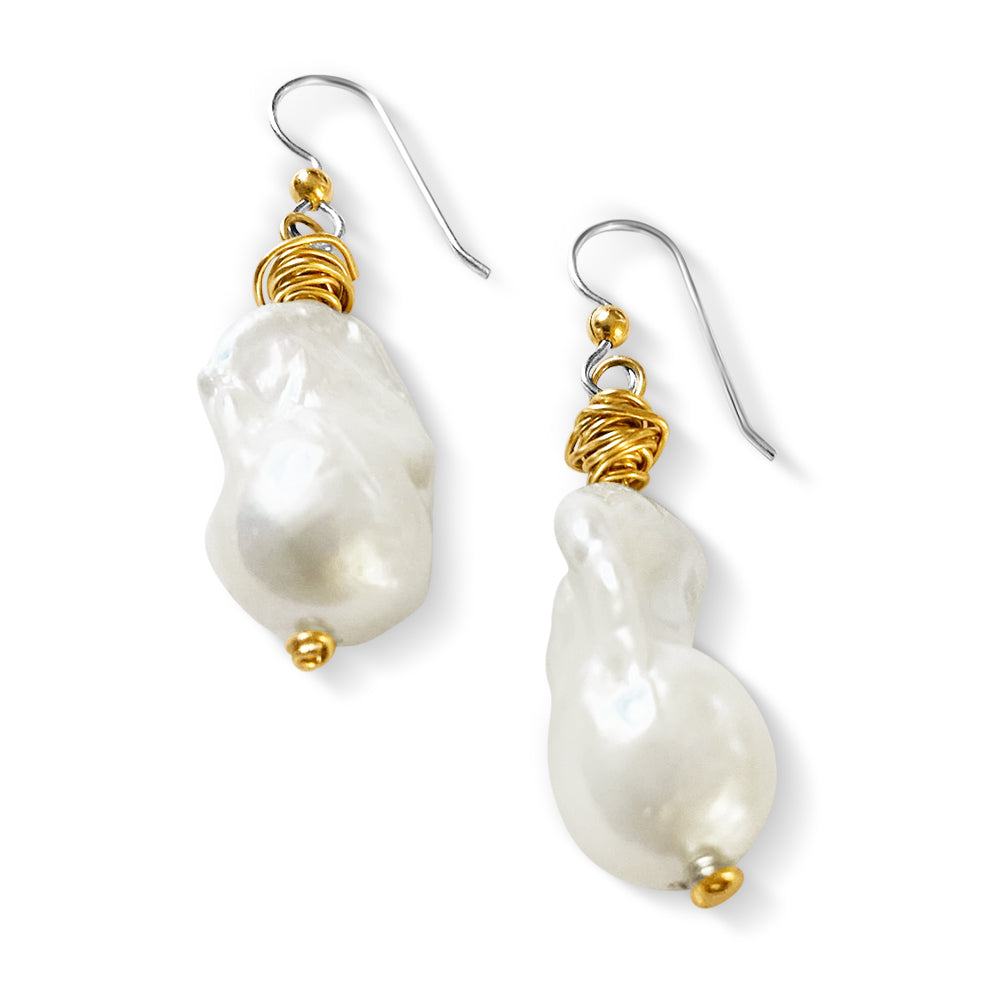 GEM GUARANTEE
Each piece of handcrafted jewelry carries a 1-year warranty against defects of craftsmanship.
The absolute definition of timeless elegance and class, these handcrafted Baroque Pearl earrings feature three stunning choices in the ear wire including: 14K gold-filled ear wires; 14K solid gold ear wires; or 18K solid gold ear wires. Please note the ear wires may differ than the ones show in the display.  These beauties literally go with anything! The stunning "messy wrap" adds a taste of natural elegance. Don't let the name "messy wrap" fool you, it is simply an expression of the natural asymmetric beauty that nature has to offer.
I have a couple of these stunners in stock, so please note that you may not receive the exact Pearl pictured, but I have ensured that each pair is painstakingly matched for the same stunning effect!


*These baroque pearls are available in Lavender, Peach, and Cream (as displayed).

**Use the drop-down to select your metal and color of pearl.

Stone Properties: Pearls can help strengthen valuable relationships and convey safety. Lastly, Pearls are also symbolic of purity, integrity, and loyalty. Perhaps this is why Pearls are such a popular gift between romantic partners.

Stone Hardness: Pearls are delicate and as such are ranked at a 2.5 on the Mohs hardness scale. Note that the scale for Mohs hardness ranks stone hardness from 1-10 with 10 being the hardest and 1 being the softest.

* Please note this is styled with other pieces that are available in the store. Displays are not available for purchase.

SHIPPING & RETURNS/EXCHANGES:
Please allow 1-2 business days before your item is ready to ship, unless otherwise listed. Normally, items arrive within 5 days using USPS. This item can be exchanged within 14 days of receiving the item per our Return/Exchange Policy. I work hard to ship my jewelry as sustainably as possible, almost all shipping materials can be recycled.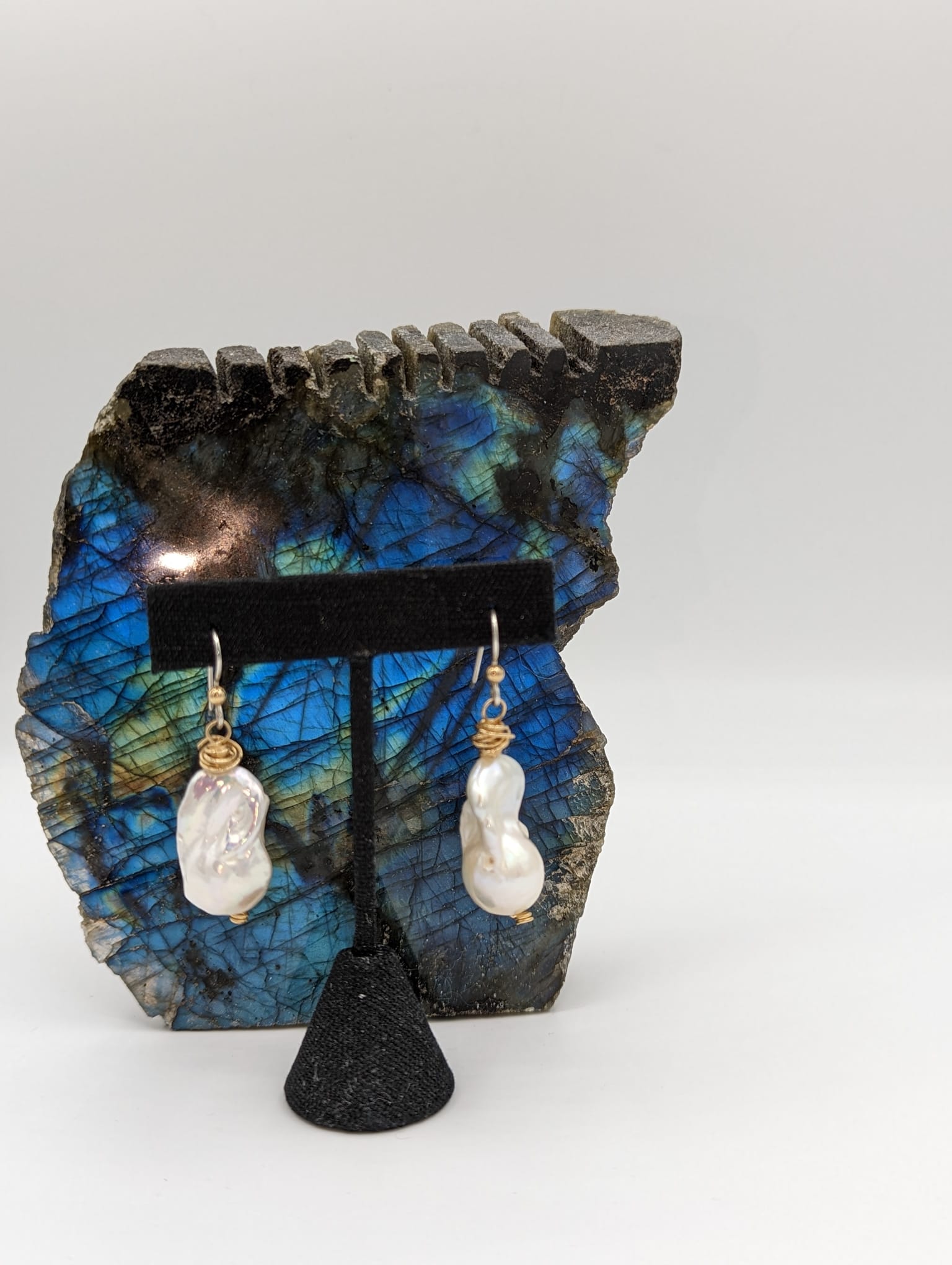 Handcrafted Lustrous Baroque Pearl Earrings - Sterling Silver or Gold-filled
Sale price

$375.00 USD
Regular price

$500.00 USD
Choose options