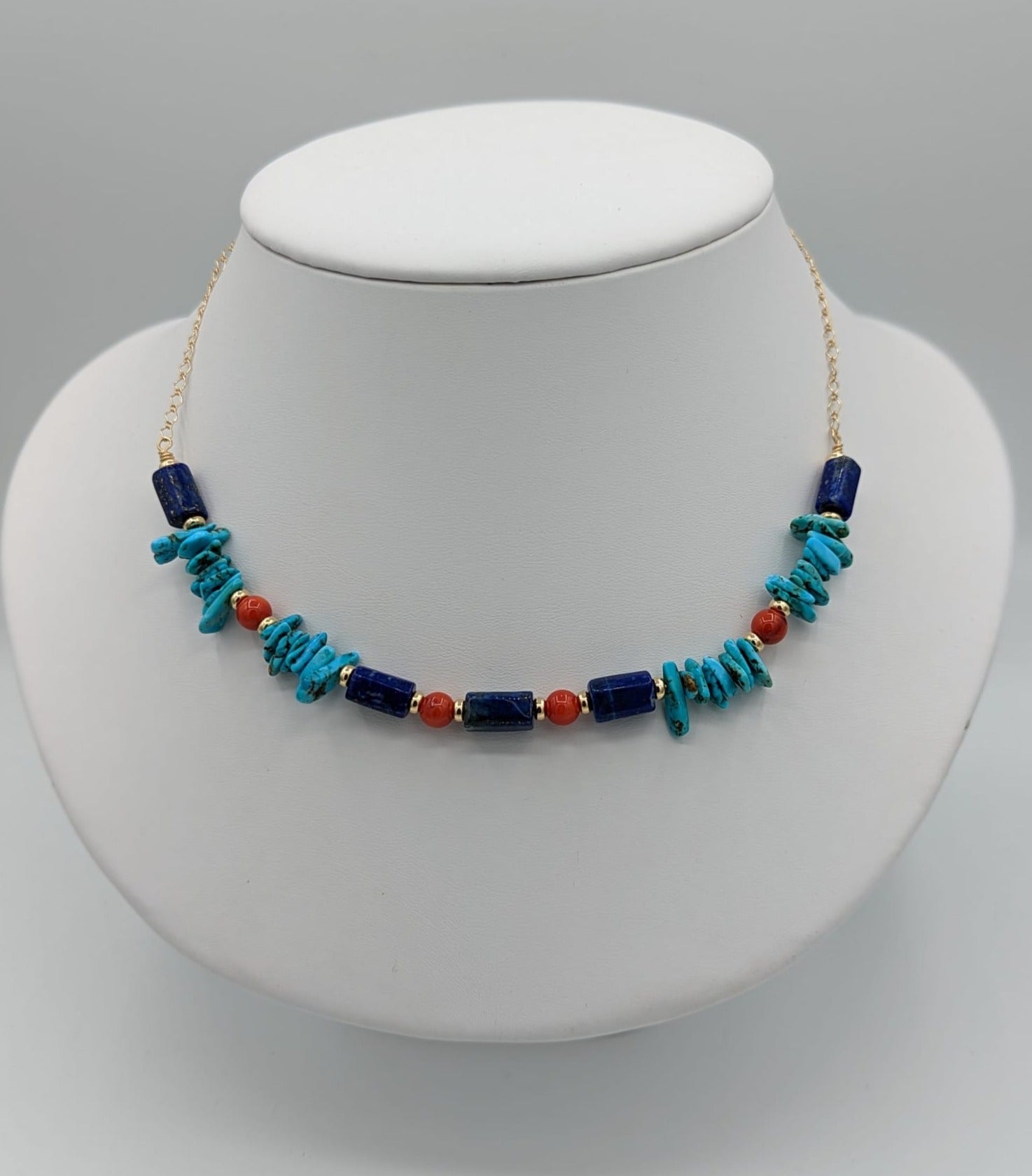 GEM GUARANTEE
Each piece of handcrafted jewelry carries a 1-year warranty against defects of craftsmanship.
Only One Available!
This feature piece is, plain and simple, the epitome of fire and ice! This show-stopper is a choker necklace hand-crafted with a stunning compilation of Turquoise, Lapis Lazuli, and Red Coral with 14K solid gold accents and clasp. The Turquoise was purchased from a Collector's Edition. Each stone is hand-picked by me and AAA grade gemstone quality. This necklace turns heads with its stunning beauty.
This pairs well with the Lapis, Red Coral, and Citrine Bracelet.

Stone Properties: Born of the copper aluminum phosphate mineral, Turquoise is notable for its striking blue brilliance which is caused by copper. The green shades are due to iron deposits in the stone. Turquoise can be seen in use across many early cultures and has been linked to wholeness, communication, and spiritual expansion.

Lapis is linked with inner vision, truthful communication, and royal virtues. It is often associated with the wind element. Did you know that King Tutankhamen's golden sarcophagus is inlaid with Lapis. A stone fit for an iconic Egyptian king!

Red Coral helps to maximize vitality, wellness, and mental focus. It is a bold, ambitious stone that will bring out your courageous spirit.

Stone Hardness: Turquoise is ranked between a 5 and a 6 on the Mohs hardness scale. Lapis is rated between 5 and 6 on the Mohs hardness scale. Red Coral is ranked at a 3.5 on the Mohs hardness scale. Note that the scale for Mohs hardness ranks stone hardness from 1-10 with 10 being the hardest and 1 being the softest.

* Please note this is styled with other pieces that are available in the store.

SHIPPING & RETURNS/EXCHANGES:
Please allow 1-2 business days before your item is ready to ship, unless otherwise listed. Normally, items arrive within 5 days using USPS. This item can be exchanged within 14 days of receiving the item per our Return/Exchange Policy. I work hard to ship my jewelry as sustainably as possible, almost all shipping materials can be recycled.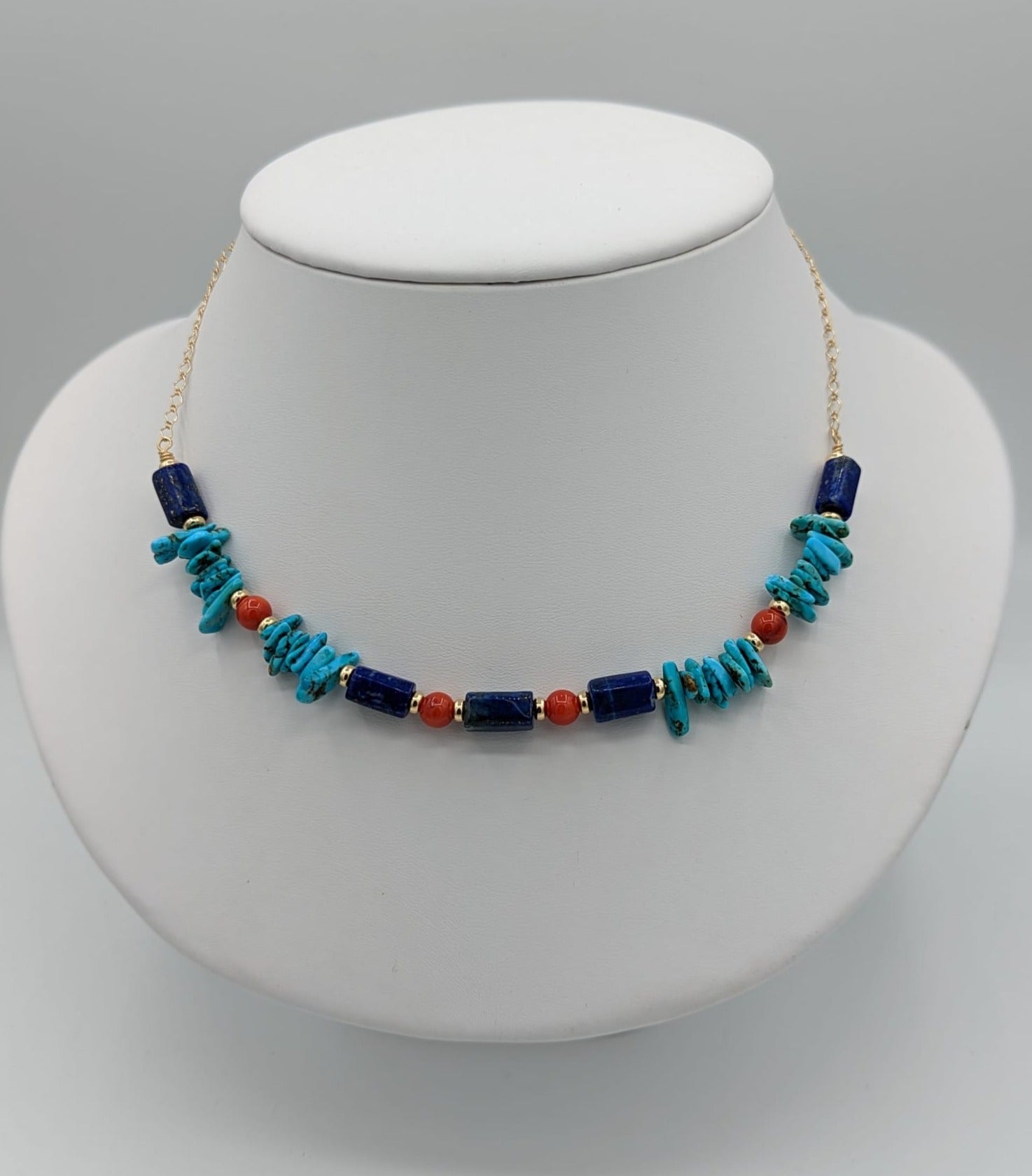 14K Solid Gold Handcrafted Turquoise, Lapis Lazuli, and Red Coral Necklace
Sale price

$900.00 USD
Regular price

$1,100.00 USD
Choose options